---
Sports Jacket
The derivative of its name the sports jacket was originally the attire worn by a sporting man.
Sturdier fabrics were used in sports jackets. The most popular fabrics include tweed such as hounds tooth. Other fabrics that have a rough and napped texture may also be used to make sports jackets.
All of the other fabrics mentioned usually come in shades of brown, green, grey and blue. It is also common to find sports jackets in checked patterns.
A good idea is to invest in a sports jacket after you have invested in your first suit. A sports jacket will have more uses than a blazer as it lends itself to a number of casual and slightly dressy occasions.
Create your own outfit now  
---
Colour Brown / Tweed check merino wool
---
---
---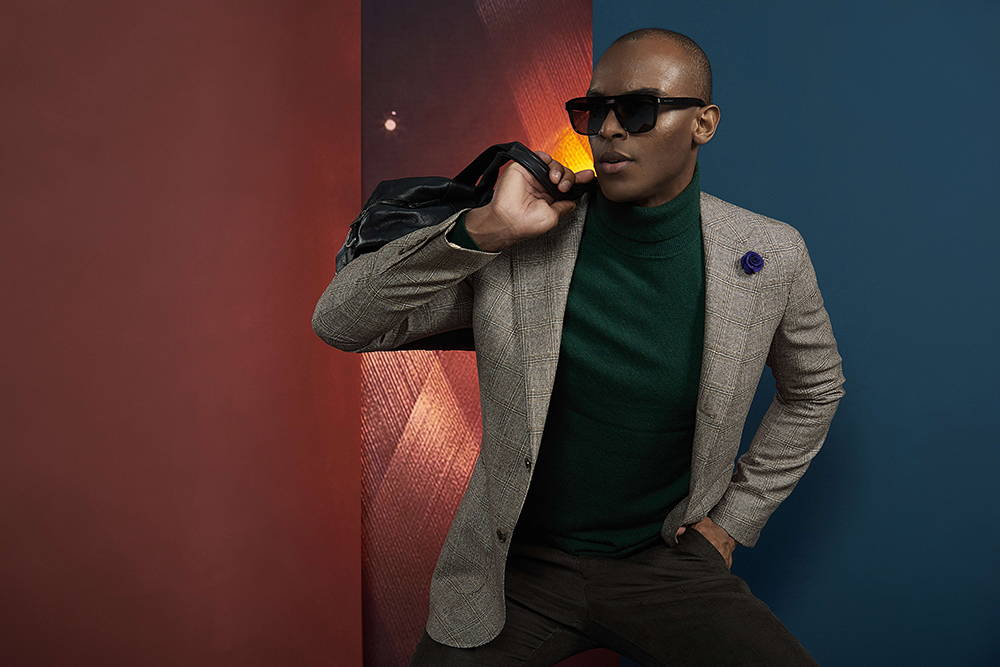 How will you accessorize?
Colour Green / Roll Neck - Cashmere & Merino Wool
---
Check out our Pinterest boards
---
Check out our Instagram account
First name
Last name
Submit
Account form fields
Data were successfully stored
Something went wrong, please try to store again
These fields can not be empty, must be checked, or have to be valid