50% OFF - That's Half Price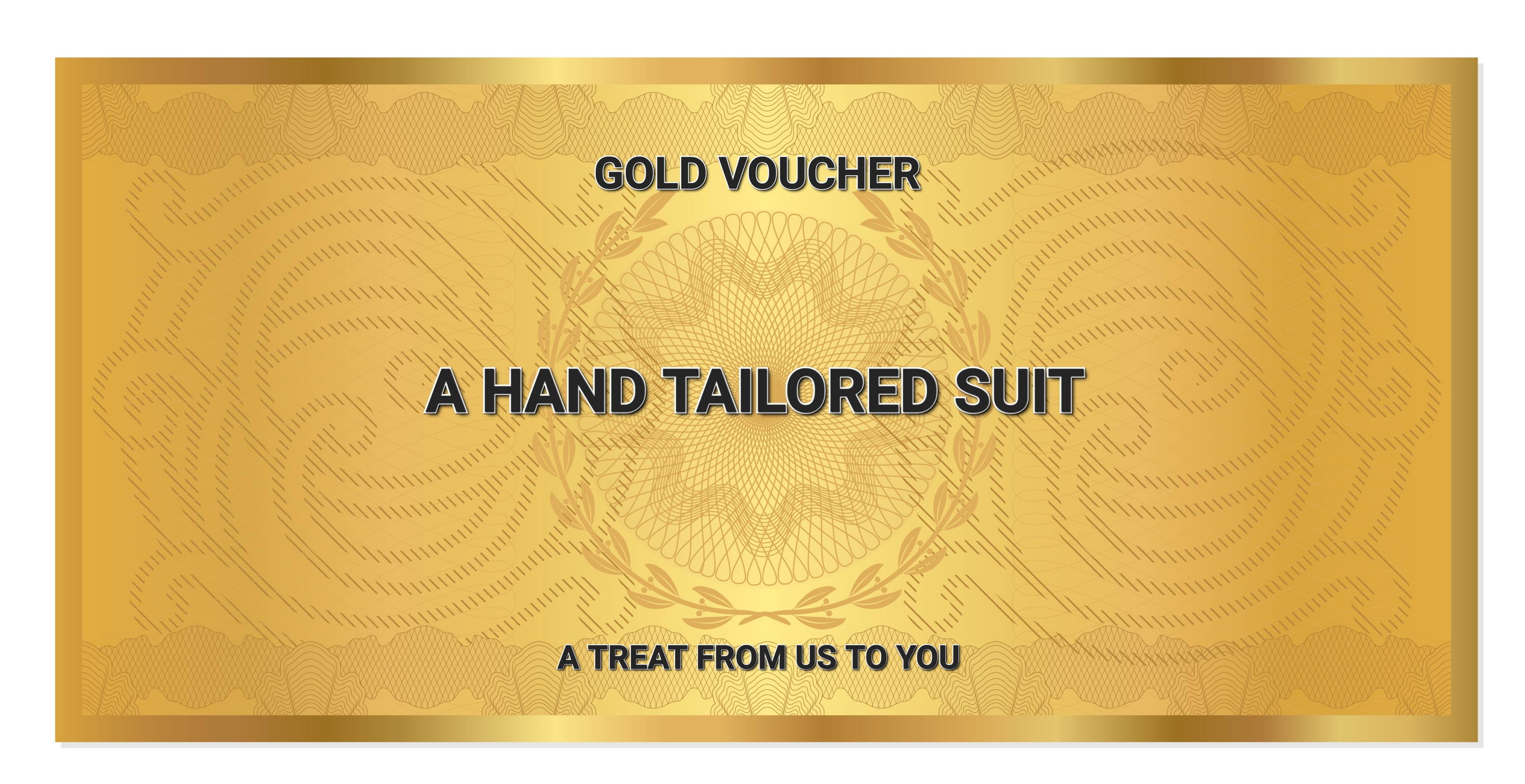 Choose one of our exclusive vouchers!
(Only For You, Our Existing Customers)
Maximum number of 2x Items can be chosen
Open to all of our existing clients, we would like to give you the opportunity to try one of our new products, or simply have something new cut just for you, at half price!
How Does It Work?
1).  Simply review our new lookbook for inspiration & pricing.
2). Choose a voucher that covers the price of up to two new items per client.
3). Add the correct voucher to cart for example:
Custom Chinos normally £150 now £75.00 (only for existing clients)
Custom Sports Jackets normally £350 now £175.00 (only for existing clients) or
Choose the right voucher for you, which will be automatically reduced and added to the cart. For ready to purchase.
4). To redeem & place an order, either book a studio / online appointment or telephone call with the team.
Some questions you might be thinking to ask us.
a). Why & how can you afford to do this?
Well its simple really, we have already had your pattern drafted & cut, its as easy as checking your size again.  
b). What happens if I have changed size? Well we have a handy tool for that now thanks to our 3D Mobile Measurment App!
c). What happens if I'm struggling to get into the studio? Why not try one of our online zoom appointments?
d). Are you looking at increasing your prices? Well we haven't increased our prices since April 2020, we actually increased our returning customer discount from 20% to 25% after the pandemic retrictions. All prices are secured till Feb 2023 at which time we will review once more.
Click Here To Book An Appointment
or Call
Birmingham (0)121 368 1052
Leeds (0)113 490 0351
First name
Last name
Submit
Account form fields
Data were successfully stored
Something went wrong, please try to store again
These fields can not be empty, must be checked, or have to be valid