Returning Back To Work
(40% OFF) Exclusive Bespoke Offering Save (Up to £548 )
From, "A Hand Tailored Suit".


Please find your unique exclusive introductory redemption code here-
BespokeIntro2022/2023.
2 Bespoke Suits + 2 Bespoke Shirts £900.00
*This introductory bespoke offering is exclusive to "A Hand Tailored Suit within Leeds & Birmingham."  
Ladies & gentlemen have you considered owning a bespoke Suit & Shirt before?  
Well "A Hand Tailored Suit" The English tailoring company are making bespoke a must, we are offering while fabrics last, the opportunity to own not 1 but 2 bespoke suits + 2 bespoke shirts all for the unbelievable price of £900 pounds (saving you up to £548.00 pounds). There is no catch we will however ask you to pay our fit guarantee of £50 pounds covering any adjustments to your suits & shirts.
---
A little bit of information about us,
"A Hand Tailored Suit " has set up Birmingham & now Leeds City Centre.
Providing ethically hand-made bespoke tailored garments for men and women, at off-the-peg prices.
We have grown to 2 locations across the UK
The business was founded in 2016 & since then, 6 years later, we have created over 150,000 individual garments to date & served over 15,000 customers / friends of the business!


Now why should you consider bespoke tailoring?
Are you fed up with having everything you buy adjusted ?

Do you struggle finding the perfect style or colour for you?

Imagine being able to get what you want, when you want it.

Imagine having a shop full of every colour and style that fits you perfectly.
Bespoke tailoring is an art we start off with designing your perfect garment, guiding you through colours & fabrics, we call this a style consultation & when cutting your bespoke garments we don't work from a block a standard size as we understand nobody is a standard size, all our clients have an individual paper pattern cut of them, capturing their unique body profile and body measurements, enabling us to cut multiple garments for you when required, this is bespoke!



What to expect from us,
When you visit A Hand Tailored Suit in Leeds or Birmingham, you and your Style consultant will start by selecting from their hand-picked cloths, and finish off with all the extra sartorial details.
You will then be expertly measured for your personal pattern to be drawn, the cloth will be cut, and then hand-stitched into your bespoke garment. Once your suit is ready, we will arrange a fitting appointment with your Style consultant to finesse the fit, this can either be arranged at your premises or at one of our local studios.
 
To find out more please visit
or
We should also direct you towards our Pinterest board, imagine (Google for images), and trust us you can very carried away as there are some inspiring pieces within;
*
If looking for inspiration please browse our Pinterest boards!


---
Please also note our amazing
bespoken gift vouchers,
ideal for the perfect birthday or Christmas gift for a loved one!
We hope we have answered some questions you may have had.

Now what are you waiting for?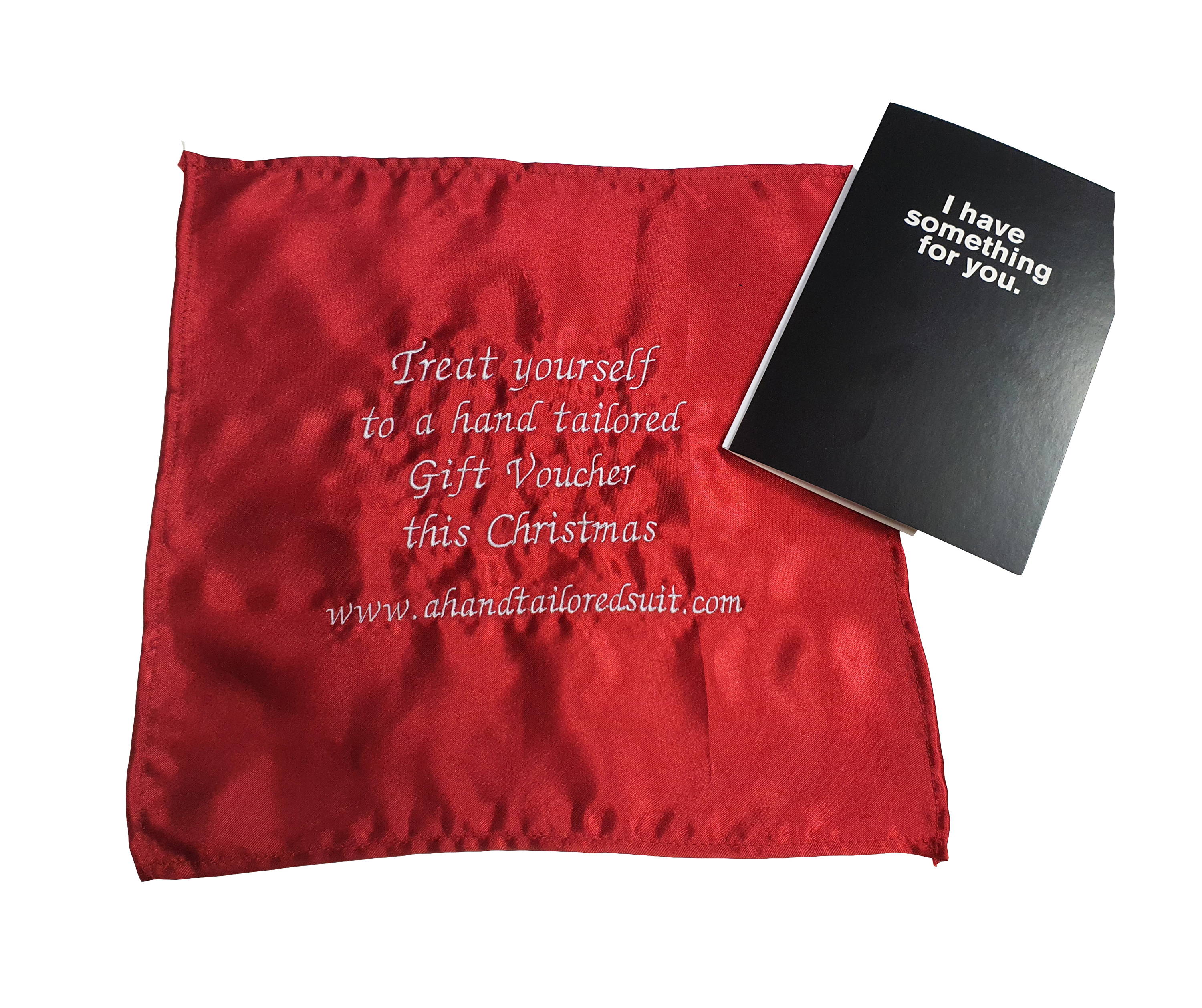 This offer is for a limited time only, when the fabric runs out the offer will expire!!!

To visit one of our studio locations please Click here.
First name
Last name
Submit
Account form fields
Data were successfully stored
Something went wrong, please try to store again
These fields can not be empty, must be checked, or have to be valid