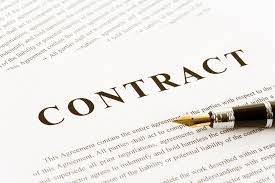 ---
Unfortunately under our terms & conditions we don't offer refunds, please see below
We favor a repair, adjust & remake policy.
We find this to be the most fair & beneficial way for our stitchers, pattern cutters & cloth merchants & tradesmen directly & indirectly involved with your custom bespoke order to get paid.
We must note all of our orders are unique custom designed & the cloth is bespoken to each individuals order requirements to fit not only there body & body profile but there tastes & characteristics. We typically spend in excess of over an hour with each client per order custom designing to there individual wishes, we order & cut our cloth accordingly.
Understanding our industry a little better:
For those of you that thought it was as easy as pushing a button. (Our tech experts make it that easy for you).
The Design & Creation:
Its quite standard that at team of 4 master craftsman will have worked on your unique order
from drafting out the unique paper pattern of your measurements & body profile to the cutting of the cloth then it heads to our master stitchers that not only stitch & piece together your garment but add those individual characteristics you so much like.
Our suppliers:
We do also have to consider the farmers that have hand reared those fine sheep for a minimum of 2 years before sheering takes place, we find this creates the finest wool. The wool we use pro-dominantly comes from Australia, New Zealand & England.
We then have to consider our cotton suppliers in Sweden & Switzerland who hand pick those fluffy balls of cotton from there cotton plantations normally planted around the equator it takes around 2 months for a crop to grow before it can be refined from field to fabric then to shirt, remembering to build in a couple of extra weeks for shipping in between.
We purchase our linings from India & the Caribbean as well as Europe.
Our inner garment construction - shoulder pads, horse hair canvas & wadding is sourced from Europe & our buttons come from our Indian & European suppliers.
The People Involved:
We estimate our industry directly & indirectly helps employee around 1 person in every 75 and generates over 2% of all items sold in the world.
Now Consider:
All of this is sourced, cut, woven, shaped, sewn, sheared, shipped before your first fitting. It's likely that at least 4 countries will have helped with the makeup & creation of your garment.
Not forgetting to mention the ordering & delivering of that special colour, weave & pattern ahead of your required time frame.
Our Payment Terms:
That's why we charge upfront for our services & cloth.
Our Procedure:
Now we hope this gives a little more insight into why we make sure those people are all paid & not left out of pocket.
They say a tailor is for life, not just for one garment. That's why it's imperative to make sure the fitting procedure is adhered too.
Feeling A Little Let Down:
For any reason a customer feels let down with the finished garment please do contact us directly so that we can resolve any concerns you have Email
customercare@ahandtailoredsuit.com
We will get back to you as soon as possible & formulate a plan to resolve any concerns within 14 days of you contacting us.
The Legal Stuff:
Your Consumer Rights:
Please do note our terms & conditions & your rights as a consumer below,
In Ireland:
The rights of consumers of goods and services are protected by Irish and EU laws. Consumer law aims to ensure that consumers have enough information about prices and quality of products and services to make suitable choices on what to buy.
The Terminology of a Consumer:
Generally speaking a consumer is defined in Irish law as a natural person who buys goods or a service for personal use or consumption from someone whose business it is to sell goods or provide services.
A Contract:
Is a formal agreement between two or more people that is enforceable by law. When you buy goods or services you enter into a contract with the seller. Contracts are made up of terms; some of which can be implied terms. Contracts may be written or oral. It is easier to know what the terms are in a written contract but an oral contract is also enforceable in law.
Your Rights:
Consumer contracts are protected by the Sale of Goods and Supply of Services Act, 1980.
Under this Act the purchaser of goods has a number of rights - the main ones are
Goods must be of merchantable quality – goods should be of reasonable quality taking into account what they are meant to do, their durability and their price

Goods must be fit for their purpose – they must do what they are reasonably expected to do

Goods must be as described - the buyer must not be mislead into buying something by the description of goods or services given orally by a salesperson or an advertisement.
When you buy goods in a sale you have the same rights as when you pay full price for the goods.
If you have a contract with a supplier of services you can expect that:
The supplier has the necessary skill to provide the service

The service will be provided with proper care and diligence

The materials used will be sound and that goods supplied with the service will be of merchantable quality.
If Things Go Wrong:
If you have a problem with an item that you have bought it is always the seller who should put things right. As a general rule, the seller can either repair or replace the item. Alternatively, they can refund the costs of the item or service to the consumer.
If you are not satisfied with the quality of goods or services you can:
Return the goods to the supplier who sold it to you (you should not return the goods to the manufacturer)

Act as soon as you can – a delay can indicate that you have accepted faulty goods or services

Do not attempt to repair the item yourself or give it to anyone else to repair it

Make sure that you have a proof of purchase (a receipt, cheque stub, credit card statement or invoice)
You have no grounds for redress if
You were told about the defect before you bought the item (for example, if the goods were marked 'shopsoiled')

You examined the item before you bought it and should have seen the defect

You bought the item knowing that it wasn't fit for what you wanted it to do

You broke or damaged the product

You made a mistake when buying the item (for example, if you bought an item of clothing thinking it was black when it is actually navy)

You change your mind
The Nitty & Gritty:
Retailers are not obliged to give refunds or credit notes under the above circumstances even if you show proof of purchase.
It is important to note that there are no hard and fast rules as to which remedy you should be entitled to. When seeking redress for problems with goods or services the circumstances of each individual case must be taken into account.
Paying deposits
A deposit is a payment made to a supplier of a product or a service by a consumer which indicates an intention to buy a product or a service. The amount of the deposit and the timing of payment of the balance are a matter between the consumer and the supplier. When you pay a deposit for goods a contract is created between you as a consumer, and the supplier of the product or service. You should be clear at the time of paying a deposit what your obligations are (e.g. when you need to pay the balance, how much each payment is etc). You should also be clear about the duties of the supplier (e.g. when the product will be available).
It is always easier to know what your rights and responsibilities are if you have details of the contract in writing, however, a verbal contract is also enforceable. If the supplier does not adhere to the terms of the contract (e.g. delivery of a product takes significantly longer than stated) you may have a right to ask for your deposit to be returned. If you pay a deposit to a supplier who, in return, holds an article for you and you change your mind about paying the balance the supplier may not in all these circumstances be obliged to return your deposit.
If we could ask that you make sure you have read our terms & conditions fully to save any slight understandings.
---
First name
Last name
Submit
Account form fields
Data were successfully stored
Something went wrong, please try to store again
These fields can not be empty, must be checked, or have to be valid