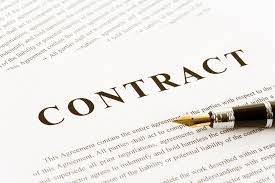 ---
ORDER PLACEMENT
On confirmation & payment of an order this implies that all the terms and conditions have been accepted and agreed to.




• It is understood that an order, once it has been processed, cannot be cancelled upon commencement of the manufacturing process. Where the order consists of multiple garments, the start of the manufacturing process commences with the first garment.




• Should under the rarest of circumstances it be agreed by us to cancel an order, a cancellation charge of €100/£80 , together with any outstanding charges for costs incurred etc.. Cloth sourced & delivery charges will be deducted from the submitted payment before any refund is issued.




• Any changes must be made to an order within 24 hours of placing the order.




• As each order is personally tailored, the Supplier is unable to resell an order.




• Supplier cannot accept returns based on a change of heart on the part of the client.




• Where there is a dispute between client and Supplier over the styling of the order, the record on the Supplier's ordering system is taken as the firm and final order.
•

ADDITIONAL SERVICES




Any alterations desired after the completion of the tailoring process. Will carry an adjustment charge.




• All clients for whom a toile is deemed appropriate, the deadline to first fitting is for the toile fitting. Once the first fitting is performed, the garment is made-proper and ready for fitting within 8 weeks from the time of fitting the toile. Please do note a toil and the changes made to the toil ahead of placing in to creation is the final specifications, any additional changes to the garments after the toil fitting will be charged. Example length, collar style and pocket style changes.




• For avoidance of doubt a toile is a garment made up in basic cotton so that alterations can be made. * a toile fitting does carry an extra charge €100 / £80.




• Please note we can offer a full canvas & half canvas option within our bespoke Jackets at an extra cost. *Please ask for further details.




• We can in exceptional circumstances offer a fast track cutting of 4 weeks. This will incur an extra cost & depend on our cutting availability at the time.




• Please do also be aware that certain sizes (48" +) do carry a surcharge dependent on fabric quantity used.




• Home or Business off site appointments, please note we offer this service to all clients this is a charged facility. The rate for a home or business appointment is €75/ £50 per hour. Appointments can take place up to 70km / 50-mile radius from our normal tailoring locations. Please do note payment for the appointment is required before hand, for any questions relating to these appointments please do contact the team.




• Additional extras (Advanced styling options), We have endeavoured to keep the costings at a fixed price for you however we do have some advanced styling options available which do carry an extra charge. This will be discussed with you throughout your appointment or detailed online. Any additional styling attributes on to- of these will be charged at a €20.00 rate per unique attribute.




• Communion orders between the months of Jan, Feb, March & Wedding orders between the months of April, May, June, July & August, September due to the attention to detail that goes into our hand tailored garments we do ask for a minimum of 12 weeks + to be afforded for cloth ordering, special pattern drafting, cutting & sewing before the communion/wedding date.




• Large Group ordering please do note, as our cloth is purchased directly from supplier, it is recommended to place all group orders at the same time so that we can cut from the same batch.




• Please do note cutting will not commence until payment is received in full. The 12 weeks + quoted is from the date of final & full payment.




• Digitally Printed Linings, please do note we will require a high-resolution image, we recommend 300 dpi (dots per inch). We do also recommend 12 weeks + for printing & sewing.




• Corporate & orders falling outside of the detailed terms & conditions above must note final payment is due ahead of first fitting.




• Embroidery and detailed specifications above and beyond what are standard bespoke offering is, this can be done but will carry a fee dependent on the additional time taken to either cut or sew for you.
TERMS AND CONDITIONS OF TIMELINES AND DELIVERIES
It is understood that turnaround and dispatch of the orders placed at the Supplier may vary from time to time depending on current order volumes, work schedules, fabric availability or a characteristic of the order placed. The Supplier will try its best to comply with the average turnaround time of 8 weeks.




• Please note when ordering none in house cloths we do recommend an additional 2 weeks + for dispatch from mill to our production department as this can vary dependent on the time of year and cloth avalibility.




• While turnaround of an order is indicated as an estimated dispatch date it is understood that the supplier will try to keep as close to the scheduled estimated dispatch date as possible.




• Please do note during the months Jan to September it is normal for us to move our cutting time to between 10-12 weeks + during these months. Jan to April is normally communion cutting season & April to September is wedding cutting season. We do recommend to all clients falling between these dates to give 12 weeks + for peace of mind. Or to have your order fast tracked if availability allows (The FastTrack of an order is a charged service, offering 3 – 4 week if cutting availability allows).




• Dispatch times may vary according to availability, any guarantees or representations made as to delivery times can be subject to any delays resulting from postal delays, customs & excise or force majeure (including Acts of God, Acts of War or Acts of Terrorism) for which we will cannot be held responsible.




• The supplier will not be responsible for such delays resulting from situations within the client's control, such as client making a late payment. Client not being available to accept delivery, or incorrect delivery details supplied by client. A delay does not include any alterations that are requested by the client. Timing to first fitting does not include public holidays.
•

Please note our recommended cutting periods:
Jan functions, October booking.
Feb functions, November booking.
March functions, December booking.
April functions, January booking.
May functions, February booking.
June functions, March booking.
July functions, April booking.
August functions, May booking.
September functions, June booking.
October functions, July booking.
November functions, August booking.
December functions, September booking.
For more details please see additional services section
---
First name
Last name
Submit
Account form fields
Data were successfully stored
Something went wrong, please try to store again
These fields can not be empty, must be checked, or have to be valid